Wow, what a season it's been for the Summer of 2022 in Lakes Entrance. Here at Farout Fishing Charters we've been taking you guys out on the water almost every day, hooking some very big snappers, much to everyones delight.
Lakes Entrance has certainly been pumping this year. Visitors arrived earlier than usual in late 2021, and tended to stay right through till the end of January 2022, which saw a great tourism boom for the entire region.
The Gippsland Lakes has been busy, with most of the boat ramps full every day, with all manner of craft coming and going. That's the benefit of taking a Fishing Charter, you don't have to line up at the boat ramp. We have a great spot near the Skate Park, with ample safe parking and we always leave on time. No queues for us.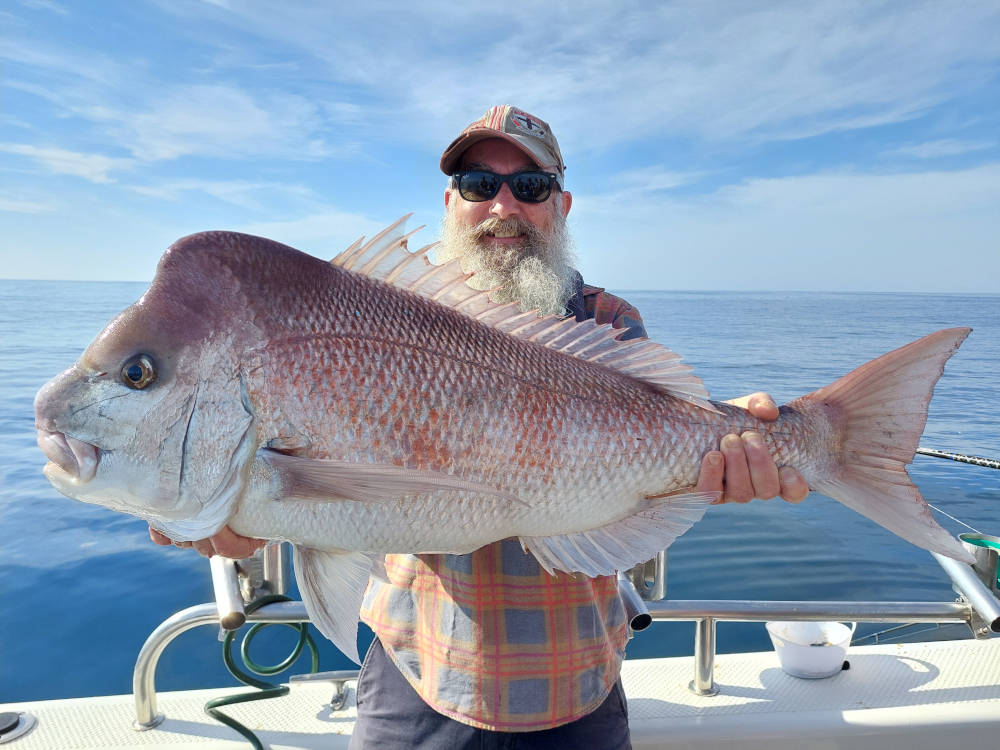 The bookings for an offshore charter have kept coming in strong from January till March. We've done plenty of trips, with the weather being in our favour. We always find, the weather settles down after January, and it's more like a warm autumn season, with calm crisp mornings and beautiful, blue sky days. Great for being out on the water.
This year saw a lot of gummies coming onboard too, with some great catches from locals and visitors alike. There's nothing like a successful day of fishing, to pack up your catch and take it home.
Be sure to drop us a line if you're thinking of an offshore charter. We're happy to answer all your enquiries over the phone before you make your booking.
Happy fishing, Captain Tony.