You are welcome to bring snacks or drinks along for your Fishing Charter, but remember, we're generally home before lunch time. Bring your Esky though, and leave it in the car for taking your catch home.
We allow moderate consumption of alcohol and smoking is permitted on the rear deck.
$250 per person – minimum 4 hour Charter
BYO knives, scalars, esky to clean your own fish and take them home (leave gear in car)
BYO Food and Drink. Water and Coke provided
Recreational fishing licence
Hat and sun glasses, warm jacket
Enclosed footwear
Sun cream
*We  take a maximum 12 passengers in single groups. Otherwise we prefer 8 passengers to ensure less tangles and more time fishing.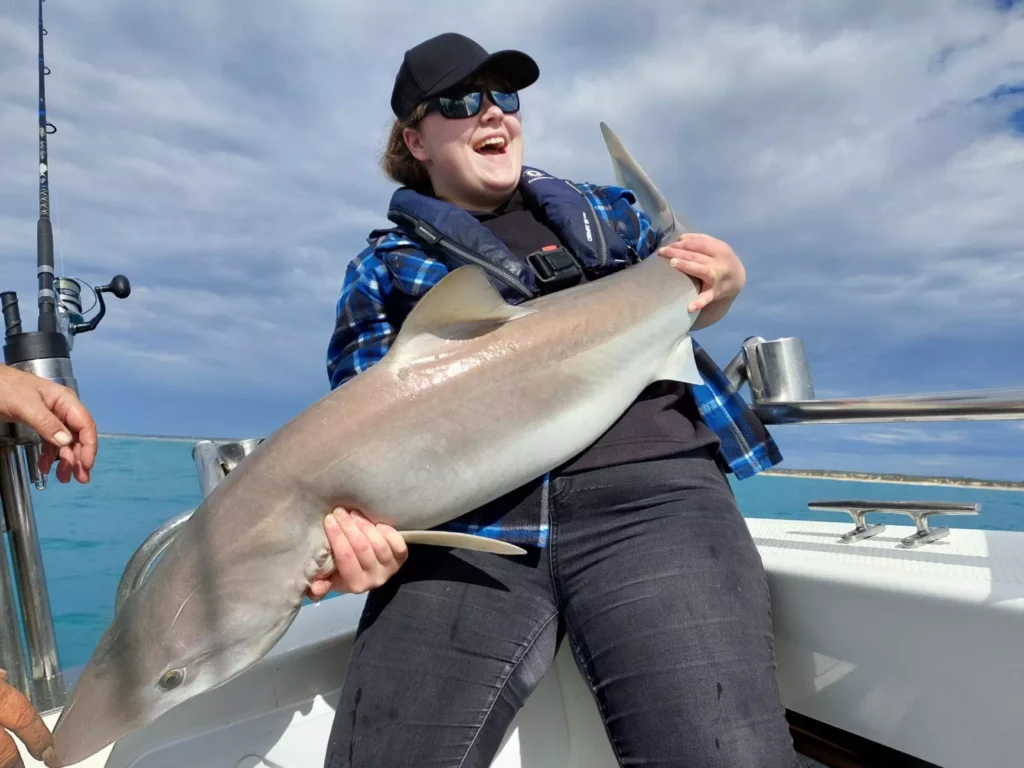 Far Out Charters are based in Lakes Entrance, Victoria, and we know the most important person is you, so we prepare the vessel the day prior to going to sea, making sure there are enough supplies for a great days fishing offshore from Lakes Entrance.
We meet at the Skate Park boat ramp in Lakes Entrance between 5-6 am.
If you want to clean your fish at the ramp, you must bring your own knives, scaler and esky (leave in your car).
The offshore fishing charter is a minimum four hour trip. The trip to the fishing grounds can vary. Most trips are around 20-40 minutes travel time.
We look forward to taking you on the fishing trip of a lifetime … Tony
Far Out II is in 2B survey to 100nm seaward and is a versatile vessel that can fit many different uses.
We have a haulmaster 1500 capable of lifting items up and down from the sea floor and retrieving through our dive door.
We have worked for many different companies and currently are doing wind farm survey work with Star of the South.